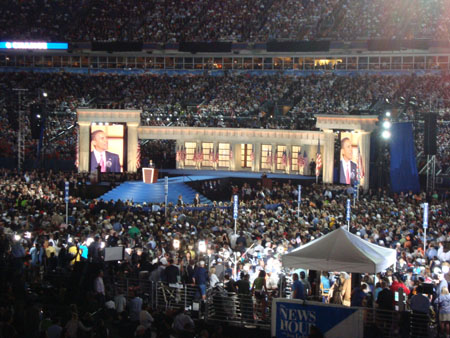 I predict the left is going to be very disappointed with Obama's performance. For example, if he keeps his promise to "bankrupt" the coal industry, the higher heating costs will push us further into recession.
There are some good things that came of the election:
1. The Democrats have no excuses now. They have the Presidency and both houses. The ball is entirely in their court. The only thing I would fight them for would be Supreme Court judges.
2. California said "NO" to gay marriage, and the gays are not so gay today! They are marching in the streets in protest.
3. We have proved racism is dead in America, although it looks like sexism is still alive and well (Hillary, and Palin were both treated extrememly unfairly).
4. Republicans can now get their party back on track with conservative ideas.
5. There were no riots!